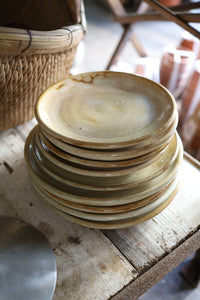 Set of 9 Lustreware Plates
These lustreware salad & dinner plates have a chunky feel to them, and are beautiful autumnal colours.  
Measurements
Diameter: 4 x 20cms, 1 x 22cms and 4 x 24cms
Condition: Good vintage condition with no chips.
*These plates are very old and we recommend that they be hand-washed and dried to prolong their life further.  
*Price is for the set