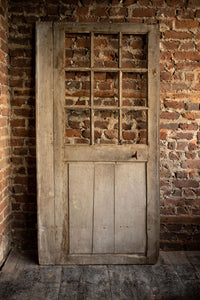 Reclaimed French Barn Door 
This reclaimed French Barn Door has an appealing colour and texture to it.  A gentle grey in colour it would add interest to a room whether used as a prop, repurposed as an alcove cupboard or restored to be used for its initial purpose.  
One on the side pictured there is a handle on the reverse the original latch remains intact.  
Dimensions
Width 95cms
Height 187cms