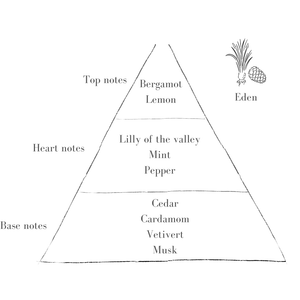 The Speckle Candle
This Speckle is an earthy and speckly white colour, and has a beautiful rustic feel. Every Pott is designed to be refilled with our custom-made candle refills.
Please choose your initial scent from the drop down menu:
* Fir (limited edition) - Siberian pine, eucalyptus and woods. Imagine the smell of the pines on a Christmas tree...it is exactly that!
* Noel (limited edition) - a classic Christmas scent, combing cinnamon, clove, orange, vanilla and musk.
* Starlight (limited edition) - bergamot, lemon, mandarin and cinnamon. Think stepping outside to a fresh blanket of snow under a Winter's starry night sky. 
* Basil: basil, tarragon, anise & clove
* Eden: bergamot, vetiver, cedarwood & mint
* Eucalyptus: eucalyptus, bay & clove bud
* Fig: fig, raspberry, plum & wood
* Lavendula: clary sage, chamomile, geranium & bergamot
* Natural: unscented
* Orangery: orange blossom, rosemary, basil & cedarwood
* Terra: geranium, cedarwood, patchouli, ylang ylang, vetiver
* Tonka: tonka,