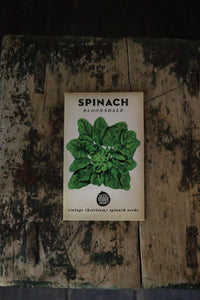 Little Veggie Patch Heirloom Seeds 'Bloomsdale'
A little veggie patch co favourite and a popular old home garden variety. Bloomsdale is a heavy yielding, hardy spinach with large glossy thick dark green leaves.
When to Plant:  Early Spring to mid June
Soil Prepare the beds by digging through compost and well-rotted manure a week prior to planting. Make sure the soil drains well.