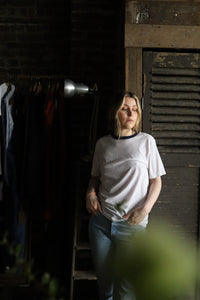 French Military T-shirt
This French military t-shirt is the perfect staple for jeans, it has a contrasting navy neckline and is made from soft 100% cotton.
Sizing/Measurements
There is no size on this t-shirt.
Underarm to underarm: we have different sizes available, please get in touch to let us know what size you need. 
Condition: There are very faint marks to the underarm area but these are hardly noticeable but worth a mention.