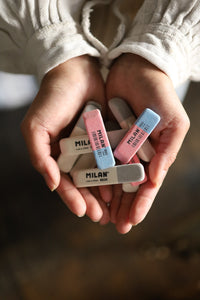 Milan -- Natural Rubber Eraser 8030
Another cool, vintage-looking and functional eraser by Milan. This is a harder, more flexible soft synthetic rubber eraser. Perfect to erase a wide range of graphite pencils on all kinds of paper, it has two erasing intensities.
Measures 6 x 1,4 x 0,7 cm.
Made in Spain.