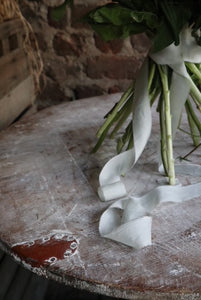 NDW Silk Habotai Ribbon Cornflower
This habotai ribbon by The Natural Dyeworks has a light and floaty feel and a smooth texture with a soft sheen. The ribbons are dyed by hand using pure plant based ingredients, without the use of chemicals.
Available in 3cm x 2m lengths, wound on a wooden spool.
100% pure habotai silk ribbon.