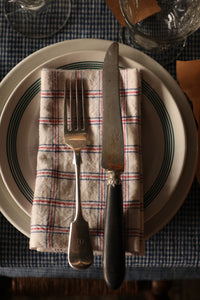 Vintage Workwear Cotton Napkins 
These vintage workwear cotton napkins will go and go... just right for entertaining and washing and entertaining all over again.
Dimensions 41.5cm x 41.5cm
Condition: These napkins have been made from old fabric which has been laundered and washed.  There are a few faint marks due to the age of the fabric.