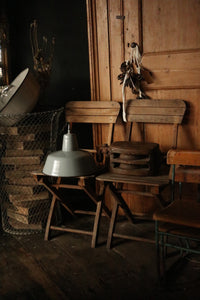 Wooden Folding Chairs - Pair

This pair of useful wooden folding chairs could be easily stored for those extra dinner  guests.  For use either outdoors or inside.  

Dimensions: 
Height when folded: 97cm
Height of chair: 79cm
Seat Height: 44cm
Seat width: 39cm at front - tapers towards back to: 34cm
Condition: Very good condition.